ASUPD Celebrates 75 Years of Dedicated Service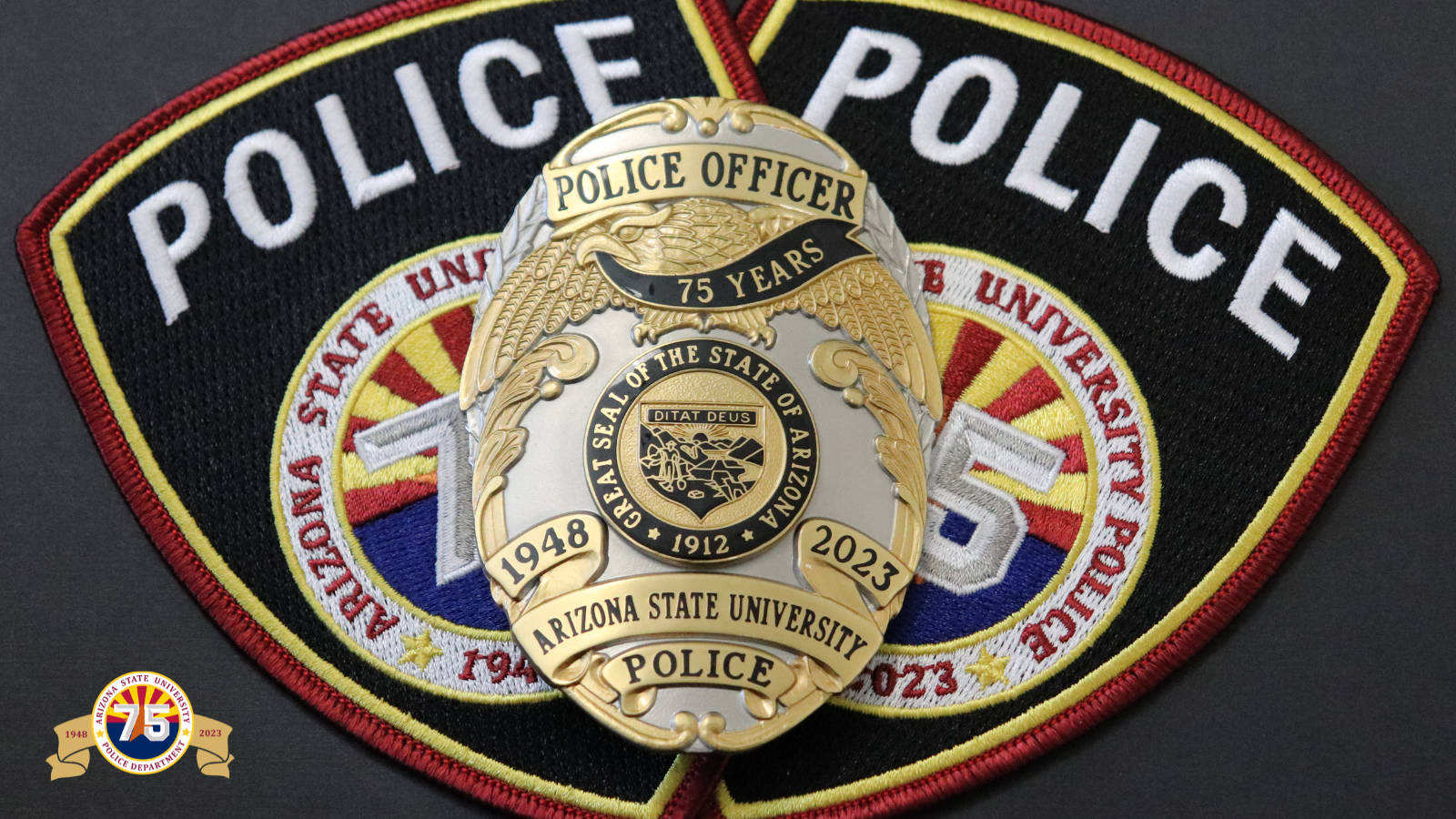 The Arizona State University Police Department is celebrating its 75th anniversary throughout 2023!
ASUPD has flourished alongside the community it serves, growing from humble origins of just 10 non-sworn patrolmen serving 10,000 students over 310 acres, to an agency of nearly 200 total staff supporting a student body of more than 100,000, covering 1,248 acres.
"This department has come a long way over the last 75 years," ASU Police Chief Michael Thompson said. "However, whether we are a community patrol of 10 people, or one of the 25 largest departments in the state, our mission to foster a safe, community-centered environment through engaged collaboration remains the same."
ASUPD operates in a unique, culturally diverse environment. The agency is committed to working with campus groups and community initiatives to review and develop policies, promote transparency, and better understand the needs of the community.
Throughout its history, ASUPD has been an innovator in inclusion and collaboration in the public safety field. From employing multiple female officers in the early 1960s to its commitment to the 30x30 and Police2Peace initiatives today, ASUPD seeks to continually improve the accessibility and approachability of law enforcement.
"We want our department to match our diverse and innovative community," Chief Thompson said. "We carry our past traditions with us, but know we need to be innovative and flexible to reach our goal of being a beacon of positivity and growth in law enforcement."
Over the last 75 years, ASUPD has earned dual international accreditation, expanded its jurisdiction to five campuses, and seen its members become leaders in the public safety field across the nation.
With more than 160 current staff, in both sworn and professional roles, and countless others who have been a part of the department's history over the last 75 years, the impact the department has made both on campus and in law enforcement is immeasurable.
"It's important to celebrate milestones," Chief Thompson said. "Turning 75 is a significant achievement. We want to make it special for the team currently in place, as well as for all those who've contributed to this department's legacy."
To celebrate the department's 75th anniversary, officers, aides and professional staff will be wearing commemorative patches from January 2023 through June 2024. Officers will also receive commemorative badges to be worn during this time.
Adam Wolfe
Police Information Officer
Beats: ASU Police Department