Two Arizona State University graduate student veterans passionate about making a positive impact in society have been named Tillman Scholars for the class of 2018, the Pat Tillman Foundation announced Wednesday.
Air Force veteran Lindsay Lorson and Arizona Army National Guard veteran Vivin Paliath are among an elite group of only 60 national recipients selected this year to the 10th Tillman Scholar class, which will receive over $1.3 million in scholarship funding.
"I was honored, humbled, and surprised," said Lorson, about her selection. "Pat Tillman's legacy and his commitment to service and community, it's legendary … it speaks to me."
Lorson's 13-year Air Force career sent her all over the world, including serving as a flight attendant on Air Force Two where she worked for Vice Presidents Dick Cheney and Joe Biden.  But it was through these travels and an Afghanistan deployment that the North Dakota native found her true calling, helping vulnerable people.
"That's what really opened up my eyes to the extreme poverty in the world," Lorson said.  "Some things you just can't turn away from or you just can't get out of your head, the things that you see."
Since then, Lorson, now an Air Force spouse stationed in Kentucky, has worked with vulnerable populations such as wounded veterans.  She also spent time in Cambodia working with a humanitarian agency rescuing children.
"These are kids that were anywhere from 3 to 13 that were being sold by their parents, because their parents were so poor and they couldn't provide for them," Lorson said. "So they were being rescued from human trafficking situations and being brought to the center to be taught life skills."
Lorson, a licensed social worker, is an ASU Online student pursing a second master's degree in Curriculum and Instruction with an emphasis on Applied Behavior Analysis from ASU's Mary Lou Fulton Teachers College.  She heard about the program through a Facebook military spouse network page for mental health professionals.
"Everybody spoke highly of Arizona State's program, so I applied," she said.
While she intends to continue working on the side on anti-human trafficking, her main goal now is to expand her current work with autistic children by providing full spectrum care, something that her new degree will cover.  
"I just want to serve these vulnerable populations, kids, families, victims of human trafficking," Lorson said. "I feel like I have a gift for it, and I don't want to waste it.  I'm honored to be named a Pat Tillman scholar and excited for what that brings."  
An immigrant from India who grew up in Oman before his family moved to California in 1999, Vivin Paliath is also passionate about helping others.  But his path is by protecting computer networks, which are vulnerable to attack and yet pivotal to the functioning of just about all elements of modern society. 
"That's really relevant right now, with all the Russian hacking and they're basically interfering all over the world," said Paliath, a computer science PhD student with the Ira A. Fulton Schools of Engineering.  "It's a pretty big concern right now with what is happening. I feel like people really haven't woken up to the threat yet."
Having served as a logistics specialist in the Arizona Army National Guard, including a one-year combat tour in Baghdad, Paliath sees his future in cybersecurity as a continuation of his service to the nation but in a civilian capacity.
"It gives me an opportunity to kind of come back to what I was doing in the military," said Paliath, who rose from junior software engineer to senior software architect during his 10 years with Chandler-based software company Infusionsoft. "Basically, protecting the country but at the same time leveraging my academic knowledge and my professional experience."
In the near term Paliath will be building up software for a cybersecurity and threat intelligence start-up company.  Eventually he plans to research the application of artificial intelligence and machine learning.
"That's kind of my long-term goal," Paliath said. "At root I'm like an engineer, so I like to solve problems."
Paliath pursued the Tillman Scholars Program after the Pat Tillman Veterans Center connected him with a former ASU recipient who suggested he apply after hearing his story.   He successfully went through the multistage application process but didn't have high expectations.
"When they told me I kind of didn't believe it at first," Paliath said.
Although he doesn't necessarily crave recognition, Paliath admits that it feels good to occasionally see indications that he is doing something right.
"I'm really humbled by getting this award and really thankful for the opportunity," he said. "I'm hoping I can live up to Pat Tillman's legacy."
Founded in 2008, the Tillman Scholars program supports the nation's service members, veterans and military spouses by investing in education and professional development.  The program provides academic scholarships, a national network and professional development opportunities, so Tillman Scholars are empowered to make an impact at home and around the world. To date, the Pat Tillman Foundation has invested more than $16 million in academic support, and named over 580 Tillman Scholars at over 100 academic institutions nationwide.
About ASU
Arizona State University has developed a new model for the American Research University, creating an institution that is committed to access, excellence and impact. ASU measures itself by those it includes, not by those it excludes. As the prototype for a New American University, ASU pursues research that contributes to the public good, and ASU assumes major responsibility for the economic, social and cultural vitality of the communities that surround it.
###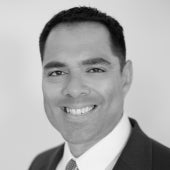 Jerry Gonzalez
Assistant Director, Media Relations