Starbucks to open sustainability learning and innovation lab in Costa Rica
Starbucks and Arizona State University will partner to create programming this fall

Starbucks today announced plans to develop a new sustainability learning and innovation lab at Hacienda Alsacia – the company's global agronomy headquarters for research and development, located in Costa Rica.
And ASU will play an important role, working with Starbucks as early as this fall to offer educational programming for select Arizona State University students and Starbucks partners. The first wave at the farm will include study abroad opportunities for students tied to existing ASU degree programs such as Sustainability, Sustainable Food Systems, Global Agribusiness, and Environmental and Resource Management.
The Starbucks lab is expected to physically open within the next three years. The lab will serve as a hub for hands-on and virtual learning opportunities for Starbucks partners (employees), students, researchers and industry leaders. They will work to innovate and scale sustainable solutions for some of the world's most challenging environmental and social issues, including climate adaption and agricultural economics.
Starbucks and ASU have a long-standing partnership to build educational and innovative programming. Most recently, Starbucks and ASU reached a milestone of graduating more 10,000 partners through the Starbucks College Achievement Program.
"This is an exciting new chapter in our nearly decade-long partnership with Starbucks,'' said Arizona State University President Michael Crow. "The new sustainability learning and innovation lab will expand on our collaboration together, working closely to tackle critical challenges with a collective commitment to seek new and sustainable approaches that impact global communities."
"Our aligned values, and mutual commitment to seek new and innovative ways to drive positive social change, are the foundational components on which we continue to expand and evolve in our partnership," added Lisa Young, Vice President of Enterprise Development at ASU. "The opportunity that Starbucks and ASU have in this new endeavor, to generate new ways for students, farmers, partners and communities to be part of meaningful actions and positive change, is incredibly important and exciting." 
For more than a decade, Hacienda Alsacia, the company's first and only company-owned and operated coffee farm, has focused on the sustainability of coffee. The farm is dedicated exclusively to research and development, where the Starbucks team is creating new coffee varieties, testing disease-resistant coffee trees and developing and sharing agricultural practices to produce a higher yield and ensure the future of coffee. While the research and development at Hacienda Alsacia will continue, the lab will expand the capabilities and collaboration needed to cultivate positive social and environmental change beyond coffee.
"This is an opportunity for us to advance Starbucks environmental promise to give more than we take," said Laxman Narasimhan, Starbucks chief executive officer. "We know we cannot do this important work alone, and the possibilities in front of us to scale solutions, partner with thought leaders and serve as a global hub for innovation are limitless."
As a company that buys 3% of the world's highest quality and ethically sourced arabica coffee from more than 400,000 farmers in more than 30 countries, Starbucks understands its future is inextricably tied to social and environmental challenges. The company has a long-standing commitment to work alongside communities to become a resource positive company, including cutting its carbon, water and waste footprints in half by 2030.
ASU also has a global reach, and in higher education is ranked No. 1 in the United States and sixth in the world for addressing the United Nations Sustainable Development Goals (SDGs). 
Dave White, director of the Global Institute of Sustainability and Innovation at ASU, said the hands-on approach between Starbucks and ASU's students and world-class researchers, can help:
Discover and apply new sustainable agricultural practices to improve productivity while achieving a healthier environment. These approaches will enhance biodiversity and mitigate greenhouse gas emissions. They include precision agriculture (i.e. leveraging technology to finetune required nutrients, water, fertilizer), improved breeding/genetics, soil health management, and crop diversification and development of new varieties. 
Develop and deploy technologies and processes that improve the ecosystem while enhancing rural livelihoods, supporting local communities, and uplifting women and indigenous peoples. 
Explore and project future climate scenarios and adapt farming practices to ensure a resilient and robust agricultural system. 
Leverage ASU's scalable education technology to engage farmers, Starbucks partners, and community members around the globe.
Promote resilience of the global agriculture supply chain, reducing potential disruptions from climate impacts while enhancing food security. 
"This is an incredible opportunity to search for new approaches and new techniques that can create better outcomes for farmers, communities, agriculture and the environment," White said, "The goal is to deploy learnings from Hacienda Alsacia around the world and inspire others to be part of the effort."
For Starbucks and for ASU, White added, "it is the kind of innovation and research that if successful can make a dramatic impact for years to come."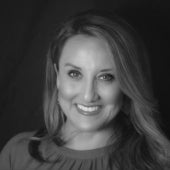 Veronica Sanchez
Director, Media Relations
About Veronica