ASUPD offers back-to-school safety tips and resources for new students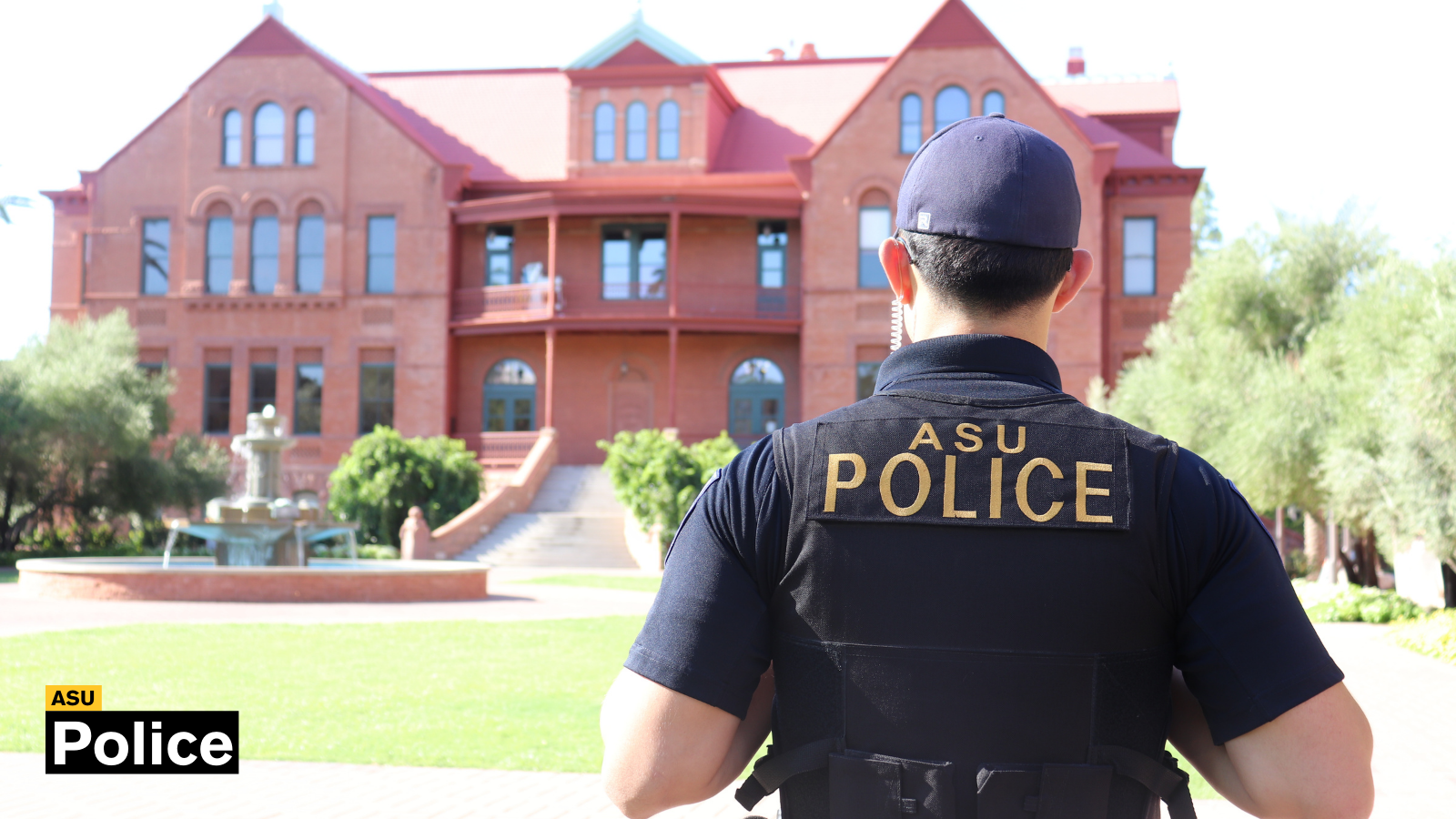 On Thursday, August 11th, thousands of new students will begin their collegiate journey by moving onto campus. For many, this is the first time they're living independently, and this can foster both excitement and anxiety.
To help ease the transition to independent living, as well as to remind incoming students to keep personal safety as a priority, the ASU Police Department has provided a list of back-to-school safety tips to keep in mind this semester.
First things first:
- Download the ASU LiveSafe app at LiveSafe.asu.edu, or by downloading it from your device's app store.
o   This app allows you to:
Receive emergency alerts and notifications.

Request safety escorts across campus.

Access university safety resources.

Report a crime anonymously.

Alert ASUPD of potential police misconduct.
Exploring campus and the surrounding community:
-  Regardless of the community you're living in, it's always safer to travel in a group than go exploring on your own.
-  Request an in-person or virtual safety escort across campus via the GoSafe feature of the ASU LiveSafe App.
- You can also call or text a family member or friend to let them know when you're leaving for a destination, and when you arrive.
Protecting property:
-  Theft is a crime of opportunity. Whether you're leaving your residence hall or exiting your vehicle, the easiest way to help prevent theft is to lock your doors.
-  Storing your valuables out of sight can also help prevent theft. If a potential thief can't see your valuables, there's less of a chance they'll take the time to look for them.
-  Don't leave phones, computers or other tech items unattended. Regardless of the amount of time you're planning to be away from your items, it's advised to take them with you to eliminate the chance of them being taken.
General safety advice:
-  Blue Light Emergency Call Box locations are spread throughout each ASU campus and directly dial ASUPD dispatch.
-  Be mindful of your surroundings, and know where potential exits are.
-  Do not prop open or impede secure gates and doors from closing.
-  When on the move, keep your eyes on where you're going, and NOT on your phone.
Remember, Sun Devils keep Sun Devils safe. If you see something suspicious, say something!
For additional resources, please visit ASU's Educational Outreach and Student Services.
The ASU Police Department can be reached at 480-965-3456, or by following @asupolice on Facebook, Twitter and Instagram.