ASU's West campus will expand to better serve growing West Valley
Wednesday event announces three new programs, two new buildings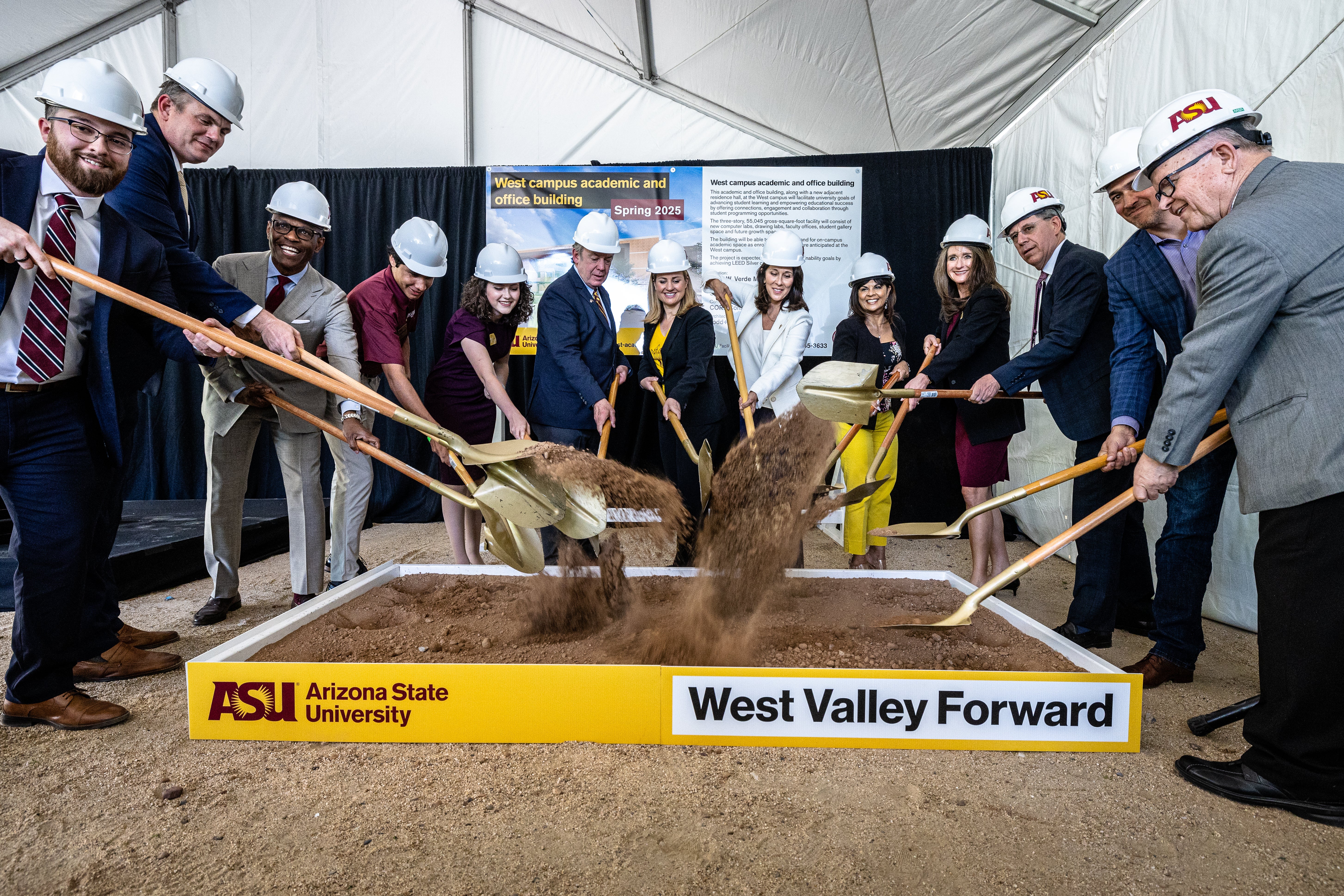 To meet the needs of a quickly evolving West Valley, Arizona State University on Wednesday announced a large-scale effort to expand its West campus that will include new programs, new buildings and a renewed commitment.
University leaders detailed the changes at a celebration with state and community leaders, school and business executives, and ASU West students and staff.    
"This is an important day in the history of the West Valley, and certainly in the history of ASU West," said ASU President Michael M. Crow. "We are proud to be working with leaders from around the state and the community to drive change, advance new ideas and new ways of thinking, and help to expand Arizona's economy."
ASU on Wednesday said it will establish three new schools at ASU West:
The School of Technology, Innovation and Entrepreneurship, in the W. P. Carey School of Business. This new school (pending approval by the faculty senate next month) will provide an academic home for technology, innovation and entrepreneurship to help expand access to entrepreneurial-based programs. The school will pursue cutting-edge research and engage West Valley corporations and community organizations.

The School of Interdisciplinary Forensics, in the New College of Interdisciplinary Arts and Sciences. The School of Interdisciplinary Forensics is expected to be best in class in the nation, bringing the forensic programs in the New College of Interdisciplinary Arts and Sciences under one school. The school will focus on the diverse sciences underpinning forensics and its many applications. By leveraging what has quickly become a signature program in the New College of Interdisciplinary Arts and Sciences, ASU will extend forensics applications across traditional and non-traditional disciplines including criminal jusice, psychology, engineering, nursing, law, accounting, anthropology, biology, and the environment.

The School of Integrated Engineering, in the Ira A. Fulton Schools of Engineering. This new interdisciplinary school will provide crucial opportunities in engineering and technology for students in the West Valley. The key will be working closely with other units to offer flexible STEM degree programs that integrate an engineering mindset and fundamental engineering principles and skills with specialized coursework in other disciplines. The result? Graduates will develop innovative solutions to the most demanding, modern problems facing society.  
All three schools will launch in Fall 2023. 
ASU also will create the Education Complex at ASU, which will be part of the Mary Lou Fulton Teachers College. The new initiative will be a space for collaboration on new ideas and educational innovation through social embeddedness. It will be dedicated to shaping the big questions and global trends affecting the future of education.
The education complex will include physical space that will be flexible, organic and open, allowing shifts into classrooms, educational theater demonstration spaces or lab sites. Mobile spaces will be created that can be transported into the community, and virtual spaces will allow for engagement, communication, outreach and play.  
The ASU West physical campus will expand as well, beginning with a new four-story, 55,000-square-foot academic building with student gallery space, computer labs, drawing labs, faculty offices and future growth spaces for the campus.  
In addition, to accommodate student enrollment growth, ASU will construct a new 134,264-square-foot, 500-bed residence hall on the West campus.  
The West Valley continues on a strong growth trajectory, attracting advanced business services, manufacturing- and technology-based companies. ASU's expansion will directly contribute to the success of learners of all ages in this region and to area businesses. On-campus enrollment today is about 5,000 students; ASU West plans to triple that to 15,000.
"Our shared history brings us to an exciting moment where ASU's commitment to the citizens and communities of the West Valley requires a new level of engagement, resources and vision," ASU Provost Nancy Gonzales said. "Working closely with the people who are driving change and advancement of all kinds in cities across the West Valley, that is exactly what ASU will be doing, starting immediately."


About Arizona State University
Arizona State University has developed a new model for the American Research University, creating an institution that is committed to access, excellence and impact. ASU measures itself by those it includes, not by those it excludes. As the prototype for a New American University, ASU pursues research that contributes to the public good, and ASU assumes responsibility for the economic, social and cultural vitality of the communities it serves.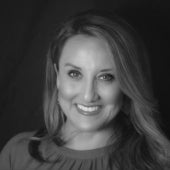 Veronica Sanchez
Director, Media Relations
About Veronica