Arizona State University to advance proposal for CHIPS and Science Act funding
ASU will offer regionally collaborative proposal to advance microelectronics research, development and manufacturing in Arizona and southwest region as part of national network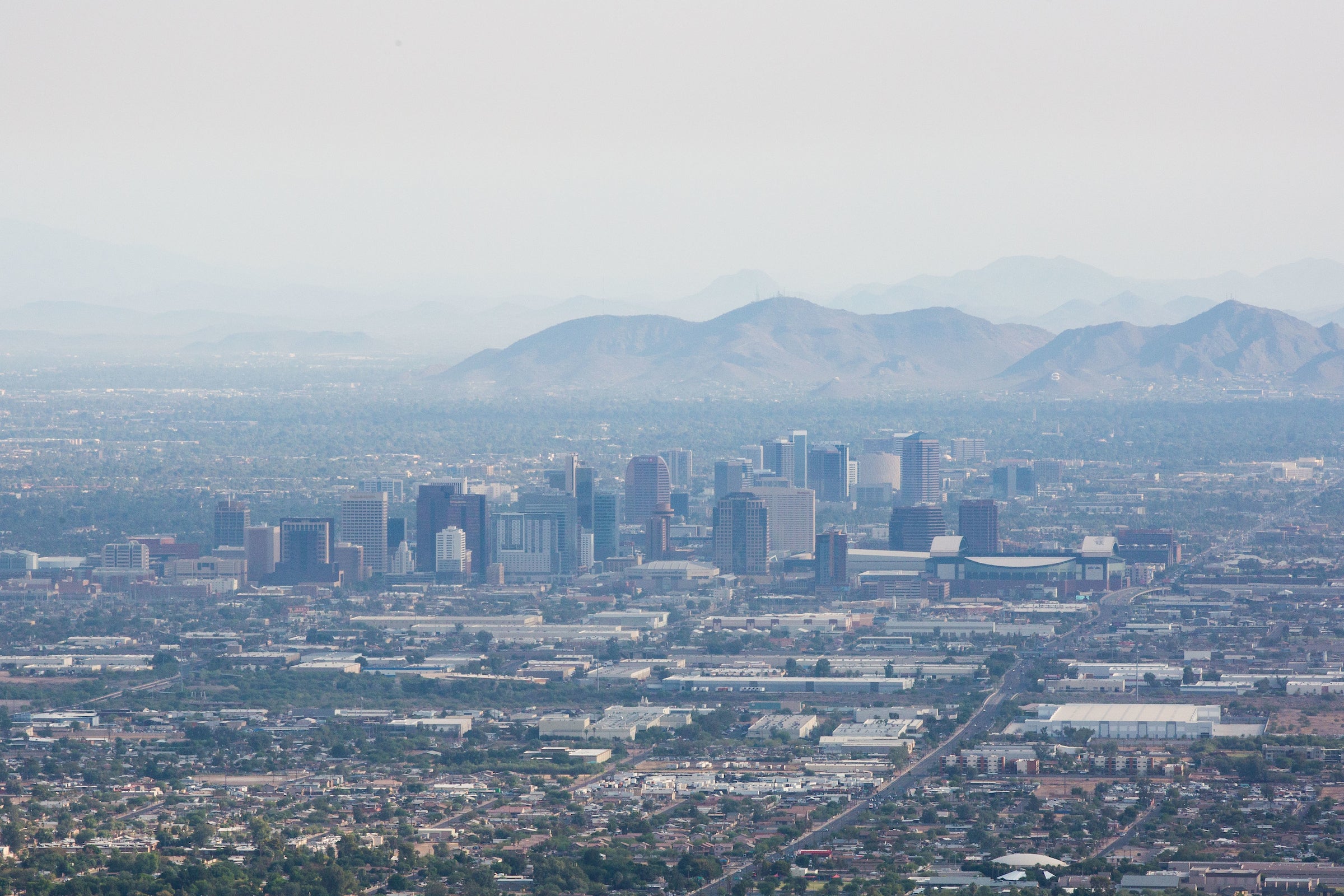 Responsive to action initiated by the Department of Defense, Arizona State University President Michael Crow today appointed two senior leaders to guide the university in creating a world-class center of excellence for microelectronics research, development, education and training. Dr. Sally Morton, executive vice president of ASU's Knowledge Enterprise, and Dr. Kyle Squires, dean of the Fulton Schools of Engineering, will lead an interdisciplinary team composed of ASU faculty, staff and strategic external partners to respond to the Department of Defense's call for proposals to establish the Microelectronics [ME] Commons – a national network funded by the CHIPS and Science Act of 2022.  
"Arizona State University is a national service university, built to accelerate positive outcomes through the integration of cutting-edge technological innovation and to be responsive in moments like this that call upon us to work collaboratively to pursue goals in the vital interest of our country," said ASU President Michael Crow. "Under the leadership of Dr. Morton and Dr. Squires and in partnership with colleagues in the private sector, ASU will offer a strategic proposal to the US Department of Defense to create and operate a Microelectronics Commons that drives a coordinated process of innovation at scale and helps the United States succeed in being the global leader in microchip research, development and manufacturing." 
The CHIPS and Science Act includes $2 billion for DOD to establish the ME Commons, which aims to close the innovation "lab-to-fab" capabilities gap in the United States. By building enduring partnerships across emerging technology research and development, manufacturing and government stakeholders at all levels, the ME Commons will work to scale the semiconductor technologies necessary for the U.S. national security enterprise, and develop the skilled American workforce needed for this essential sector. The DOD released a Request for Solutions on November 29; responses are due on February 28, 2023. 
ASU is at the center of Arizona's rapidly growing identity as a global semiconductor hub. Two of the world's largest semiconductor firms – Intel and TSMC – have announced three megaprojects now totaling $72 billion that will build new or expand existing semiconductor fabrication facilities in the Phoenix area. And Apple recently announced it would begin buying its microchips in Arizona starting in 2024. The microelectronics industry directly employs 22,000 people in Arizona, and the state's broader semiconductor supply chain ecosystem includes leading equipment manufacturers, chemicals and materials suppliers, semiconductor packaging firms and defense electronics companies.
Drawing on the region's strengths, ASU's proposal will prioritize connecting students, researchers and designers at universities and companies throughout the region with prototyping capabilities, advancing the model established by ASU's MacroTechnology Works facilities. Building on ASU's existing partners, the university intends to collaborate with new partners to help the Department of Defense bridge the microelectronics technological "Valley of Death," and expand domestic microelectronics innovation and manufacturing.  
"Success will be driven by partnerships and collaboration," said Morton, ASU's executive vice president for Knowledge Enterprise, home of university research. "The university is working with existing partners and seeking to develop new relationships to build the collective team needed to accomplish the tasks ahead and to partner in not only manufacturing, but in the continued innovation of research and development." 
ASU's world-class faculty will support Dr. Morton and Dean Squires in this effort, including recent ASU arrival Dr. Krish Chakrabarty, a noted global expert in microfluidic chips design, operations and testing, and Dr. Matthew Marinella, an ASU faculty member with first-hand experience researching and developing ground-breaking microelectronic devices at ASU and Sandia National Laboratories. 
"ASU has been working toward this goal for more than two years," said Squires, the dean of the seven colleges that comprise the Ira A. Fulton Schools of Engineering. "We have had input into the process that created the CHIPS and Science Act legislation and we have prepared to be a contributor and higher education and research partner as this unique opportunity has come into sharper focus." 
Arizona U.S. Senator Mark Kelly, who was instrumental in tailoring the CHIPS and Science Act and building a coalition of support to pass the bill, has worked closely with Arizona business groups, industry and ASU to put the state in position to play a role in this national economic development and national defense priority. 
Ranked #1 in innovation for eight consecutive years by U.S. News & World Report, Arizona State University is home to the largest engineering college in the country, with more than 30,000 students enrolled in seven transdisciplinary engineering schools, including the new School of Manufacturing Systems and Networks. More than 500 faculty members teach on campus and online with more than $150 million in engineering research expenditures in 2022. Driven by its mission of public service and accelerated by the renewed national focus on domestic chip production, ASU leverages its diverse capabilities, industry-grade facilities, expertise, and partnerships to bolster microelectronics research, development and manufacturing at a national scale.
Dr. Sally Morton is the executive vice president of Arizona State University's Knowledge Enterprise, which is responsible for the University's research and economic development ecosystem. Morton advances research priorities, oversees ASU's transdisciplinary institutes and initiatives, and drives corporate engagement and strategic partnerships, technology transfer, and international development. She is a professor in the School of Mathematical and Statistical Sciences and the College of Health Solutions. Morton's career has spanned both higher education and industry including being dean of the College of Science at Virginia Tech, vice president for statistics and epidemiology at RTI International and head of the RAND Corporation's Statistics Group. She is internationally recognized in the use of statistics and data science to help patients, their families and providers make better health care decisions. Morton received a Ph.D. in statistics from Stanford University.
Dr. Kyle Squires serves as the dean of the Ira A. Fulton Schools of Engineering and Vice Provost for Engineering, Computing and Technology at Arizona State University. Previously, he served as the vice dean and interim dean for the Fulton Schools and as director of the School for Engineering of Matter, Transport and Energy (SEMTE). As SEMTE director, he oversaw degree and research programs in aerospace engineering, chemical engineering, materials science and engineering, mechanical engineering and the professional science master's program in solar energy engineering and commercialization.