Groundbreaking ceremony for ASU @ Mesa City Center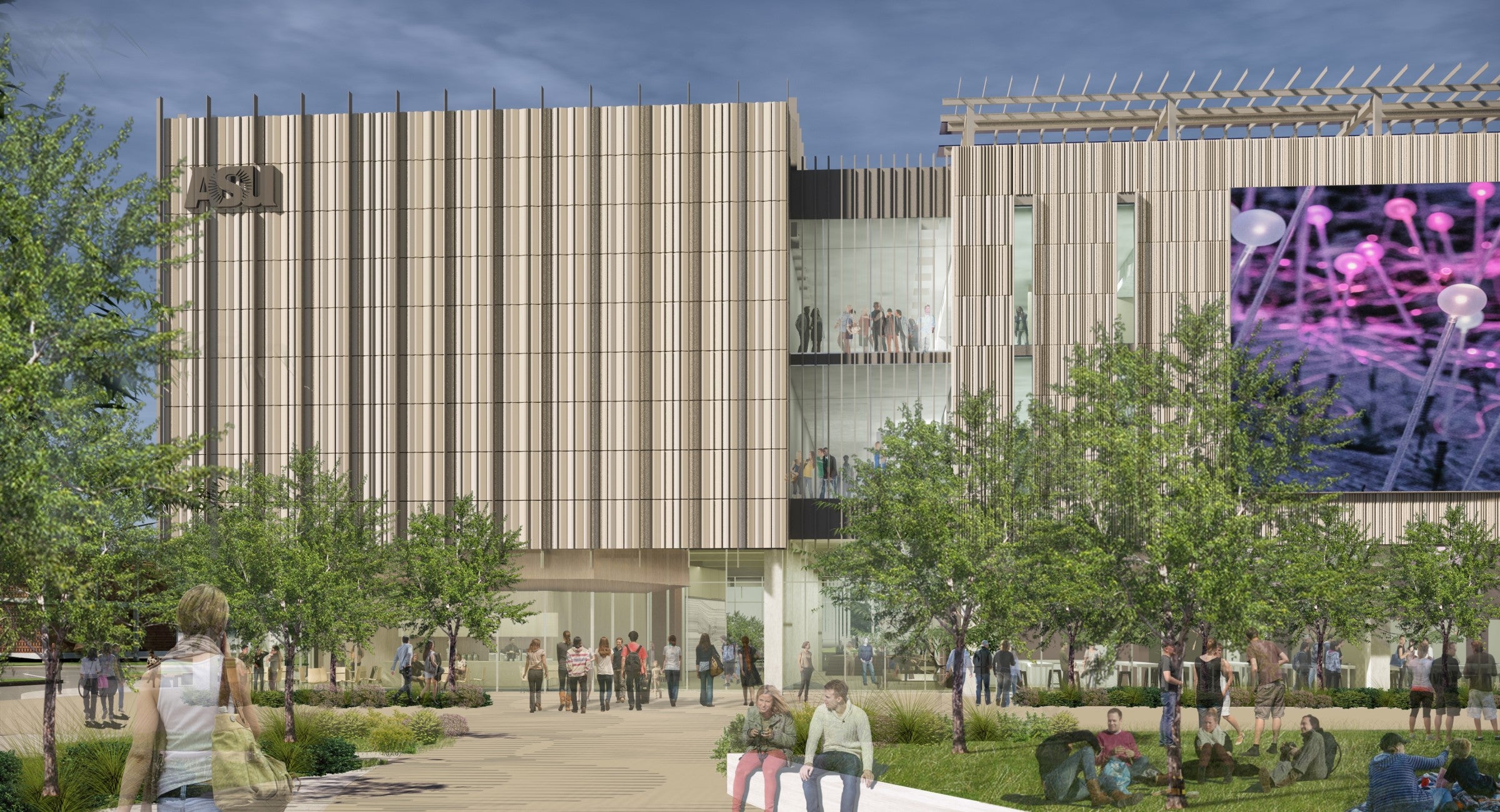 The City of Mesa and Arizona State University held a groundbreaking ceremony today initiating construction of ASU @ Mesa City Center, a new state-of-the-art academic building that brings ASU to downtown Mesa.
"Mesa is thrilled to be breaking ground on ASU @ Mesa City Center," Mayor John Giles said. "These programs from the Herberger Institute for Design will use augmented reality, virtual reality, 3D modeling and visualization to develop technology with the potential to impact industries as diverse as healthcare, aerospace, manufacturing and entertainment. This building is already attracting interest from Fortune 50 companies interested in the emerging technology."
ASU @ Mesa City Center is a three-story, 118-thousand square foot building, located at the northwest corner of Pepper Place and Centennial Way. It will house programs offered by the Herberger Institute for Design and the Arts related to digital and sensory technology, experiential design, gaming, media arts, film production and entrepreneurial development and support.
"Today's groundbreaking marks not only the beginning of a new project at the start of a new decade, it reinforces our commitment to preparing for the competitive demands of a new economy," said Arizona State University President Michael M. Crow. "We are grateful for the confidence and investment from the City of Mesa which enables us to leverage that support into an investment in students and faculty in several related and transformative areas of study. Along with the Polytechnic campus in east Mesa, this new Center will give ASU a stronger presence in one of the most important communities we serve." 
The new building is expected to open to approximately 800 students and faculty in time for the Spring 2022 semester. The ground floor will contain a large exhibition gallery, screening theaters, production studios, fabrication lab, and a public café. The upper floors will include a mix of flexible classrooms and innovative spaces for collaborations with community and industry. Unique to this building will be a 3,000 square foot enhanced immersion studio where users can create augmented realities and map virtual spaces onto physical environments.
The project budget for ASU @ Mesa City Center is $73.5 million, of which $63.5 million will be funded by City revenues and $10 million will be funded by ASU. ASU will also contribute a minimum of $10 million towards the interior build-out and be responsible for all ongoing operations and maintenance costs, currently estimated at $1.3 million annually.
Along with the ASU building, the City is designing Mesa City Center as part of a burgeoning downtown innovation district. The first phase is made up of a two to three acre gathering space called The Plaza @ Mesa City Center and an adaptive reuse of Mesa's first library at the southwest corner of First Street and Centennial Way into The Studios @ Mesa City Center. The Studios will allow the collision of ideas between industry leaders, entrepreneurs, students and the public.


Arizona State University has developed a new model for the American Research University, creating an institution that is committed to access, excellence and impact. ASU measures itself by those it includes, not by those it excludes. As the prototype for a New American University, ASU pursues research that contributes to the public good, and ASU assumes major responsibility for the economic, social and cultural vitality of the communities that surround it.
About City of Mesa
The City of Mesa's estimated population is 500,000 within an incorporated area of approximately 133 square miles. Total land area encompasses 182 square miles. The City ranks as the 35th most populous city in the United States, larger than the cities of Atlanta, Miami, St. Louis, Minneapolis, and Pittsburgh. Mesa is a favorite destination to thousands of visitors with more than 300 sun-filled days a year and average temperature of 72.6 degrees. The area's economy is driven by four major industries healthcare, education, aerospace, and tourism. Mesa is home to two award-winning airports, Phoenix-Mesa Gateway Airport and Falcon Field Airport. For more information about the City of Mesa go to mesaaz.gov.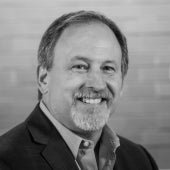 Jay Thorne