An app to help teachers locate students in an emergency, diagnostics to identify dangerous bacteria in Oak Creek and technology that supports homeless community outreach were among 40 projects presented Saturday at a high school innovation showcase at Arizona State University.
ASU's Engineering Projects in Community Service (EPICS) High School is a service learning program for middle and high school students. Teams partner with local community agencies to design solutions that meet specific needs. The program mirrors the one-credit course offered at the university level and provides the pre-college innovators with up to $600 to fund their projects. There is also prize money for certain categories at the showcase, and members of the overall winning project each receive a $1,000 scholarship to ASU.
One team with a head start on changing their world is EPICS overall first-place winner SimpleSec from Peoria's MET Professional Academy. In an age where students have become school-safety activists, this team created an app with a geolocator designed to help teachers locate students during an on-campus emergency. 
"EPICS High School exposes students to design-based, human-centered social entrepreneurship before they enter college," said James Collofello, vice dean for academic and student affairs. "Working with local stakeholders teaches the importance of community partnerships and provides a framework to understand an issue, arrive at a solution and then deliver that technology."
"This isn't just another paper assignment," said Amelia Nguyen, a junior at Gilbert Classical Academy. "We became so committed to the people we worked with that it made us feel accountable — we knew we had to deliver."
Nguyen and her team members, Aira San Augustin and Kaitlynn Le, created a donation bin for Project C.U.R.E., an organization that collects, sorts and ships medical supplies to developing countries.
"Their existing system had many challenges for the 84-year-old woman who oversaw the collection and packaging process," San Augustin said. "We wanted to make it more accessible, but also make it attractive so it could serve as a marketing tool."
The team created a system that, instead of being a dumpster-like collection bin, offers a section on top with hangers for sorting items and filling the kits, and a bottom, drawer section for storing the completed bags. The system was painted, branded and put on wheels so it can be moved for a variety of purposes.
Gilbert Classical Academy math and science teacher Erik Gillman did the woodcutting, but the students worked out all of the math and built the bin themselves. 
"They learned engineering skills," explained Ioana Popovici, also a mentor and an ASU civil engineering undergrad, "but they also learned people skills. They had to truly listen to the stakeholders to make sure they could deliver a solution that would work.
"I have no doubt that these kids are going to change the world," said Popovici, named 2018 EPICS High School Mentor of the Year.
Two teams from Red Mountain High School in Mesa worked with the Oak Creek Watershed Council to develop diagnostics to keep the recreation area safe for both visitors and wildlife. Megan Phillips and Isabeau Evans worked with faculty from ASU's Biodesign Institute to run DNA sequences to determine animals are contaminating the area with dangerous levels of Escherichia coli (E.coli), and Abigail Mann's project focused on a more rapid test to detect the bacteria in the water.
"The current test takes 18 hours to process," Mann explained. "In order to keep visitors safe, the council needs to get those results much more quickly."
The Shadow Ridge High School Team in Surprise created a device for students in the Kingswood Elementary ASPIRE Program, which provides technological support for children with developmental disabilities. The team's project, Arduino ASPIRE, adds additional function to a standard push-button switch, which usually has only stop-and-go capacity. Senior Aaron Joel Galve said the device offers slower/faster functions that are helpful for the students and teachers. Five units have been deployed to Kingswood, and the team plans to release the design as open-source technology so other schools can benefit.
Winning entries:
EPICS Generator Awards for pitch-funding presentations:
First place: Metro Tech High School, Phoenix, for Homeward Bound, a monument and sign for a facility that houses families in transition.
Second place: Gilbert Classical Academy for Future for Kids in STEM, a curriculum that supports focus for math and science concepts among students who've had adverse childhood experiences.
Third place: Metro Tech High School, Phoenix, for redesign of the Audubon Society gift shop. 
Community Impact Award:
Gilbert Classical Academy, for Boys and Girls Club STEAM curriculum for third- and fourth-graders.
CISCO Innovation Challenge:
First place: MET Professional Academy, Peoria, for SimpleSec badge locator, a badge-and-go system that helps teachers locate students in an emergency. Team is awarded a $5,000 prize. Team members: Dakarai Alberty, Adrien Frisque and Koby Caputo.
Second place: MET Professional Academy, Peoria, for Emission Tech, a device that measures exhaust emissions. Team is awarded a $3,000 prize. Team members: Alex Divito, Noah Lamarca, Jake Kobert and Michael Leung.
EPICS Innovation Award:
MET Professional Academy, Peoria, for StableTop, a portable workplace that attaches to a wheelchair. Team members: Cole Warren, Stone Hunter, Cole Maxey, Christine Andes, Colby Cox and Leilani Lam.
EPICS overall:
First place: MET Professional Academy, Peoria, for Simple Sec. Team members each receive a $1,000 ASU Scholarship.
Second place: Metro Tech High School, Phoenix, for Knights of Wesley, for personalized medical carts that assistants use at Wesley Community Health Centers. Team members: Joseline Salinas, Aaron Valenzuela, Kalen Reebro, Kaer Ring, Darien Gordello and Julio Torres.
From: ASU Now: https://asunow.asu.edu/20180422-solutions-asu-epics-high-school-gives-students-tools-change-world
Photo:  SimpleSec, a badge-and-go system to help teachers locate students in an emergency, won both the Cisco Innovation Challenge Award, earning the team $5,000, and the EPICS overall first-place award, earning each member a $1,000 scholarship to ASU. From left: Tirupalavanum Ganesh, assistant dean of engineering education at ASU; MET Professional Academy juniors Dakarai Alberty and Adrien Frisque, and Sparky. Not pictured: SimpleSec team member Koby Caputo. Photo by Jamie Ell/ASU Now


For additional photos or specific school program information, contact:
Theresa Grant
Media Relations Officer
Arizona State University
(480) 727-4058 (office)
 EPICS High School Participating Schools:
Bagdad                 Bagdad High School
Buckeye                Verrado High School
Chandler               Chandler High School
Chandler               Hamilton High School
Chandler               Kyrene Aprende Middle School
Gilbert                   Gilbert Classical Academy
Gilbert                   Highland High School
Glendale               Copper Canyon High School
Mesa                     Mesa High School
Mesa                     Red Mountain High School
Mesa                     Skyline High School
Peoria                   Ironwood High School
Peoria                   MET Professional Academy
Phoenix                 ASU Preparatory High School
Phoenix                 Camelback High School
Phoenix                 Career Success High School
Phoenix                 Cesar Chavez High School
Phoenix                 Maricopa Institute of Technology
Phoenix                 Metro Tech High School
Phoenix                 Paradise Valley High School
Phoenix                 Paradise Valley High School, Center for Research in Engineering, Science & Tech
Phoenix                 Phoenix Coding Academy
Phoenix                 St. Agnes Catholic High School
Phoenix                 Xavier College Prep
Scottsdale             Rancho Solano Preparatory School
Surprise                Shadow Ridge High School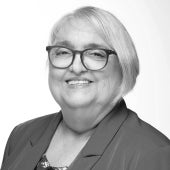 Theresa Grant
Sr. Media Relations Officer
Beats: Ira A. Fulton Schools of Engineering